The Walk to Emmaus - Fredericksburg, VA
Welcome to our Fredericksburg Virginia Emmaus On-Line Community. We hope you will take the time to browse through our site and get to know us. If you have any questions, please feel free to contact us through the links at the top or bottom of the page. The Upper Room Emmaus of the Greater Fredericksburg Area is a large and diverse Community of believers from churches throughout the Fredericksburg, VA area and surrounding cities, towns and counties.
Upcoming 4th Day Followup:
Saturday, November 11 - Time TBD
Tabernacle UMC
7310 Old Plank Rd #A
Fredericksburg, VA
Upcoming Gathering:
December 9, 2023 at Fredericksburg UMC
Social time at 3:30pm - bring a snack to share
Gathering at 4:00pm
Fredericksburg UMC is located in downtown Fredericksburg at 308 Hanover Street, on the corner of Hanover Street and Princess Anne Street. Parking is available in the back of the church and is accessible from Charlotte Street next to the Post Office. If you are using your GPS - look for 307 Charlotte St, Fredericksburg, VA. The Gathering will be in Kobler Hall, the building with the large United Methodist Cross and Flame logo on the side. There are stairs leading up from the parking area into Kobler Hall. Once inside, the Gathering will be in the large multipurpose room to your right.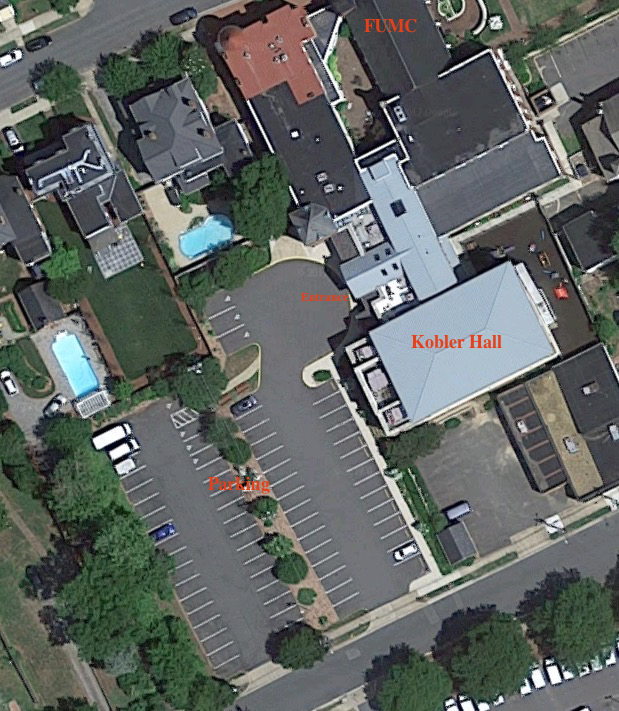 Upcoming walks:
Walk
Dates
Lay Director
FE-122
Women
TBD
Jenn Bumbrey
FE-123
Men
TBD
Chris Wells
Upcoming gatherings:
| | |
| --- | --- |
| Date | Location |
| November 4, 2023 | Camp Happyland |
| November 11, 2023 | 4th Day Training only at Tabernacle UMC |
| December 9, 2023 | Fredericksburg UMC |
.......................................................................................
---
---
Upper Room Emmaus of the Greater Fredericksburg Area
PO Box 42094
Fredericksburg, VA 22404
Fredericksburg VA Emmaus © 2017 - All Rights Reserved